03 August, 2020 0 Comment(s)
Multi-Domain MDM Challenges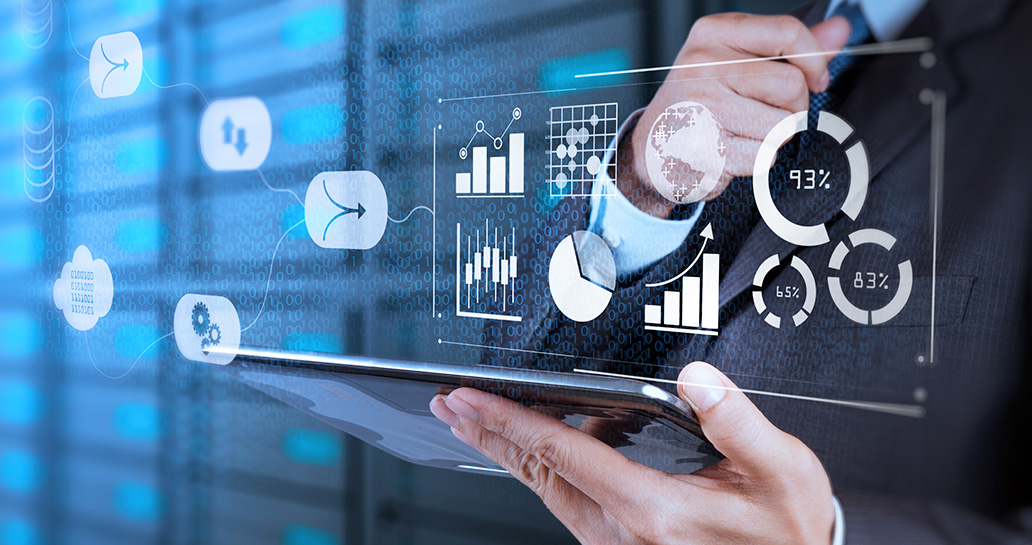 The maturity of Enterprise Multidomain Master Data Management (MDM) programmes has broadened its scope and applicability, but along with it, has brought new challenges. Over the last few years, we have witnessed that majority MDM initiatives often fail to go beyond piloting and experimentation simply because the organizations were never ready for an implementation of MDM in the first place. Let's look at the challenges we see often with the implementation of a Multidomain MDM Programme.
Defining MDM benefits in business terms and linking them to the to-be business processes is challenging. It is equally difficult to measure process improvements in terms of business KPIs and convert these metrics into pounds and shillings; hence, calculating the ROI of an MDM programme is often a challenge to most organizations.
The time and cost of an MDM programme is often considered to be a hindrance to organizations that have a short-term view of managing their data. Organizations that have realized the importance of MDM for their long-term business efficiencies are often unsure of how to undertake the actual journey.
Multidomain MDM programmes seem to run on for years to achieve an end-state which seems to be constantly drifting away. Often organizations lose sight of the end objective and give up midway thereby losing their benefit case.
Organizations that have started the implementation realize that executing an enterprise MDM initiative is much more difficult and challenging than it appeared due to data quality challenges and dependencies on various external programmes
Organizations that have multiple MDM projects in parallel often lack a formal body to govern different programmes, resulting in duplicate efforts, wasted resources, conflicts of interest, etc.
Organizations that have avoided these roadblocks may still find it very difficult to get employees to treat information as an asset and key stakeholders to see MDM as a business enabler.
Understanding the Challenges
Overcoming these hurdles requires a holistic approach. It is not just about data management; it is about the data culture inculcated in the enterprise.
To understand the benefits that enterprise MDM entails, we need to view MDM through a very different perspective:
The scope of MDM efforts are often cross-functional, if not cross-enterprise.
Due to the significant cost of entry from a software and services standpoint, MDM will return the greatest value when leveraging economies of scale.
The greater the adoption of an MDM solution across multiple and disparate processes of the organization, the lower the cost of ownership and the higher the ROI that can be realized.
An MDM "programme" is rarely a one-time, do-it-and-forget-it implementation — it is an enterprise-wide initiative typically involving multiple waves of implementation and not merely a project.
It is important for stakeholders to understand that MDM is a culture and not just a technology. For the success of long-term MDM programmes, and to take in stride the organizational changes and challenges, it is important to imbibe the MDM culture.
To achieve the desired end-state for the MDM programme, it is also important to lay out the long-term strategic roadmap and discover how different MDM projects align with related initiatives for achieving this end-state.
The organization needs self-sustaining and in-house data governance, process governance and PMO capabilities to kick-start the MDM programme and to grow and reach the desired end-state. Enterprise Data Governance is a key enabler to any MDM implementation.
Addressing the Challenges
Understanding the new challenges around multidomain MDM is only the first step toward addressing the underlying issues. Implementing an enterprise MDM programme is a totally different ballgame for organizations accustomed to entity-specific and location-specific MDM projects.
There are many underlying risks, and to mitigate these risks, we need to keep a few best practices and critical success factors in mind, including the following:
Always define the entire program in multiple projects, and define each project in smaller phases.
Start small:

Pick a line of business and business drivers.
Consider the easiest implementation style that delivers business value.
Consider real-time continuous conversion instead of full batch load.
Consider full batch load without cleanse/merge/match/link.

Provide cleanse/merge /match/link /load capabilities on-demand after the system goes live.
Involve business users throughout the program, from planning to execution.
Enlist senior-level executive support and, if required, leverage their buy-in to get things moving.
Implement data governance; define/refine corporate policies, standards and business rules.
Be prepared to make drastic changes to business processes for better outcomes
Effective change management with a thorough communication plan is key to the success in the MDM journey.
Measure data quality issues at the start and successes.
Enlist experienced MDM implementation partners — people with credible delivery experiences and deep understanding of enterprise data.
And the last but the most important point is to choose the right MDM solution that can handle current and future needs.